The Festival is held on Pennsylvania Avenue between 12th and 14th Streets NW, in front of Freedom Plaza and two blocks from the White House. Parking is available on side streets in the area. We encourage the use of Metro.
PARKING
Driving to the Turkish Festival?
We recommend reserving parking in advance with SpotHero!
To reserve your parking spot today, visit the Turkish Festival SpotHero Parking Page to book parking with rates up to 50% off drive-up.
New to SpotHero?
Download the SpotHero iPhone | Android app and enter promo code TURKISH for an extra $5 off parking!
Need Cash at the Festival?
For your Banking/ATM needs visit TD Bank on the corner of 14th and F St NW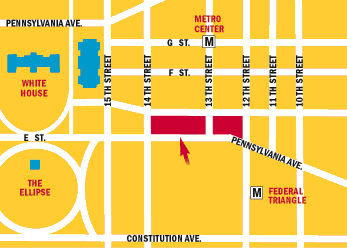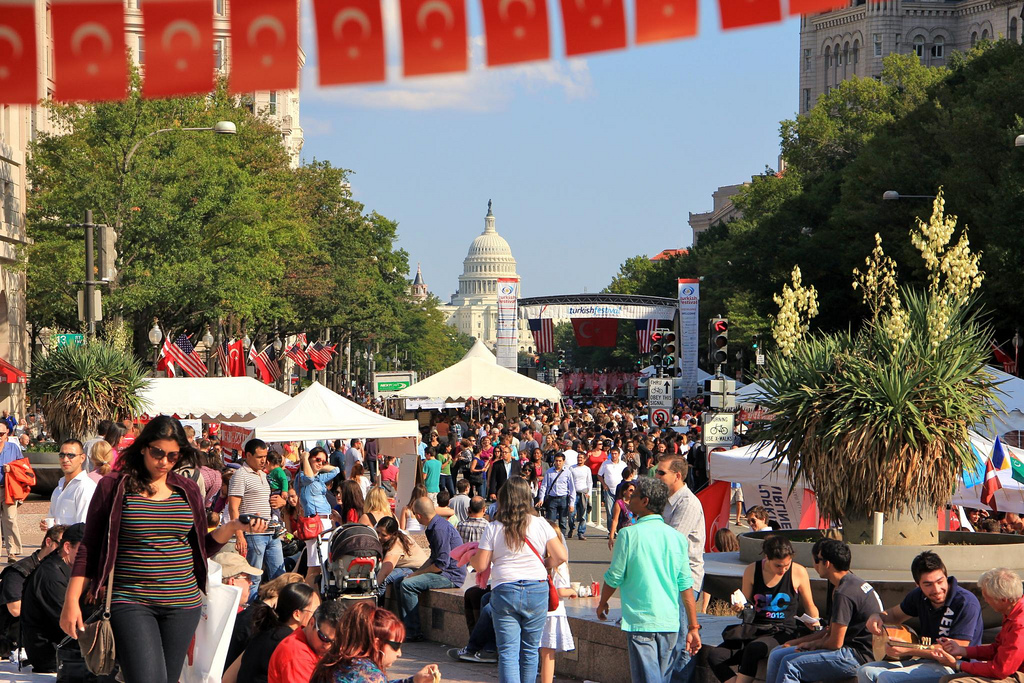 BY METRO
Take Metro to Metro Center
Take the 13th Street Exit, take escalator to 13th Street;
You should be at the corner of 13th and G Streets.
Walk two blocks south to Pennsylvania Ave.
Take Metro to Federal Triangle
Go north on 12th to Pennsylvania Ave., make a left.
BY CAR
From Montgomery County
Take River Road south to Goldsboro Road and turn right.
Turn left onto Massachusetts Avenue.
Follow Massachusetts Avenue to 14th Street NW and turn right. Continue past F Street to Pennsylvania Ave.
From Virginia
I-395 North
Follow signs to 14th Street Bridge; Exit to 14th St.
Continue north on 14th St. past Washington Monument.
Freedom Plaza is on Pennsylvania Ave. past Constitution Ave.
Memorial Bridge
Cross Memorial Bridge to D.C.
Bear left at the Lincoln Memorial.
Right on Constitution Ave.
Left on 15th St., right on F St., turn right on 14th Street.
I-66
Take I-66 east across the Roosevelt Bridge into D.C.
This becomes Constitution Ave.
Left on 15th St, right on F, turn right on 14th Street.
From Baltimore
Take the Baltimore-Washington Parkway south and exit at New York Ave (Route 50)
Follow New York Ave all the way to 14th St and turn left (south).
Freedom plaza is on 14th and Penn. Ave.